In this article, I a going to show you how to use & set-up Real Debrid on Kodi and other streaming applications. Real Debrid on Kodi and other streaming apps also provides you with full HD streaming, which you will not find anywhere else. When you add Real Debrid to Kodi, a particular TV show or movie gets a lot of new streams.
Real Debrid is probably the most popular multi-host supported on the Kodi platform and is also compatible with almost all conventionally used accessories. Real-Debrid itself is not an add-on, but a tool that can help you download unlimited downloads through the add-on you have used. It may completely change your Kodi experience. Read the complete guide to enjoy free buffered HD streaming on Kodi.
What is Real Debrid?
Real Debrid is not an add-on, it is just a multi-host server that can add other resources to the existing list. Real Debrid is supported by many of the best Kodi add-ons, such as Neptune Rising & Exodus Redux. In order for it to work properly, you must already have at least one supported add-on.
Real Debrid is a multi-host server that provides subscribers with access to advanced streaming media resources, which other users cannot use. The company promotes itself as an "unrestricted downloader" which allows users to optimize download speeds to make access to advanced hosts & full use of your Internet connection. After enabling Real-Debrid, you will have many new streaming sources added to the list.
If you are looking for more practical resources on solutions to Kodi buffering issues, high-speed downloads, & full HD streaming. In this article, we learn how to use Real Debrid on Kodi.
Real Debrid Pricing & Features
Some features of the Real-Debrid premium account are enlisted below, please go through it!
All the videos are in HD quality.
No Advertisement.
Unlimited traffic.
Download simultaneously.
High-speed download up to 300 Mbps.
When Kodi users select content to watch, Real Debrid will provide additional links from its 55+ supported hosts. Since they may load with less buffering and may even provide an HD quality version of the selected TV shows or Films. Real Debrid is a subscription service that provides its users with access to its services. The subscription starts at US$4.64 per month.
Set-Up Real Debrid Account
Important Notice: If you are using a VPN on a streaming device, you should disable it before performing the procedure outlined below. After the setup is complete, you can activate the VPN.
It is important to register with the IP address to be used when streaming via Real-Debrid.
Following are the guidelines to register a real debrid account: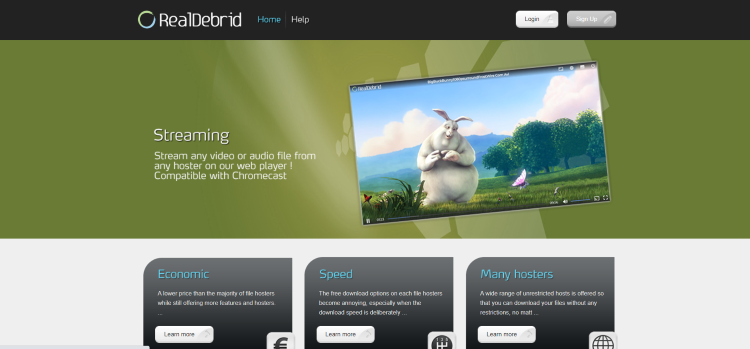 Enter the personal info in the form and click "register".
Then a successful registration message will popup.
Now you have successfully created a Real Debrid account. You can now add Real Debrid to Kodi and start using the service. You can use their services.
How to Set-Up Real Debrid on Online Streaming Apps
Setting up your Real-Debrid account on Kodi is very easy. But you have to take step must be performed in the correct way. Below, you will find a video tutorial as well as screenshots guide for setting up Real-Debrid on Kodi.
Screenshots Guide
In the following steps, I integrated Real-Debrid into the Crew Kodi add-on, which uses the ResolveURL dependency. If you install an add-on that uses URLResolver dependencies, the steps are basically the same.
If you do not have a real account, you have to create one.
Open Crew Kodi Addon.
Scroll down and select tools.
Select ResolveURL > Settings.
In the Universal Resolvers menu on the left, scroll down and select (Re)Authorize My Account.
Note down the code it provides.
Enter the code you noted before, and click Continue.
Your Real-Debrid account is now approved.
Go back to The Crew and select "Search".
Also Read: 20 Best Android Emulators For PC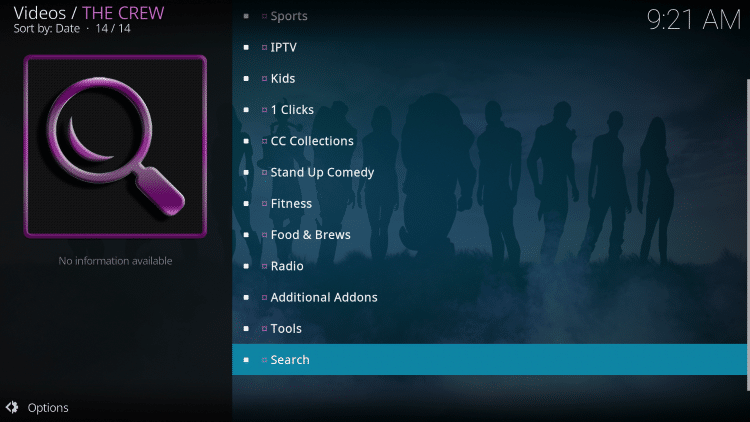 Choose the option you like.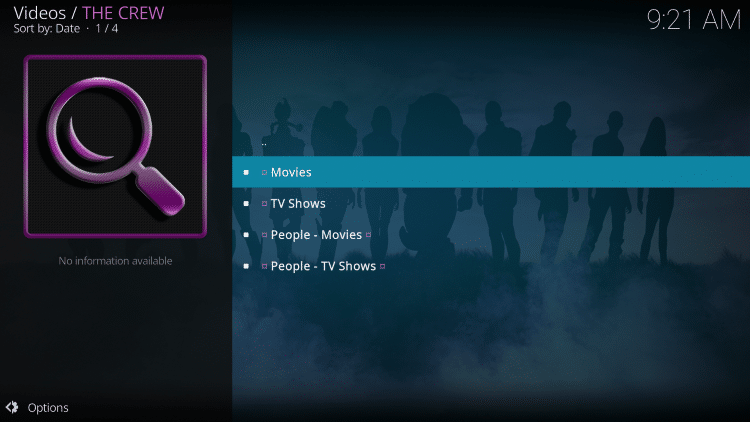 Enter the movie you want to watch.
Select the quality of the movie you want.
Please note that free links & Real-Debrid are filled in.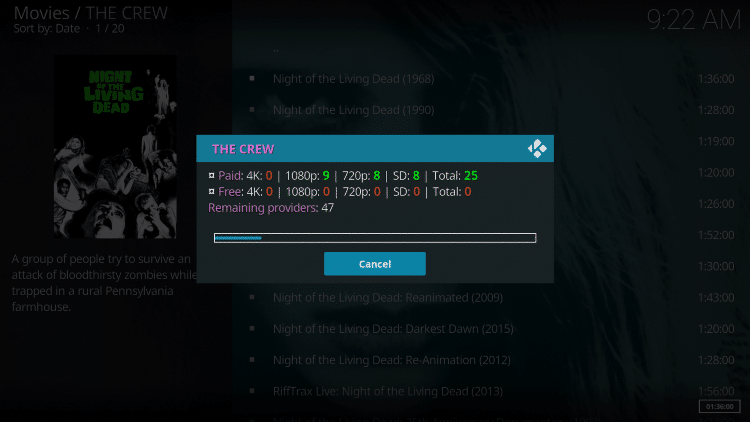 You will notice that the Real-Debrid link now appears as "RD" in the link name.
Now you can watch movies with Real-Debrid in The Crew Kodi add-on.
Video Tutorial
Frequently Asked Questions (FAQs)
We have selected and answered some few questions users usually asked us in the comment section.
How Do I Use Real-Debrid?
It is as easy as authorizing an account in the preferred application. Users will then have access to unrestricted files to ensure smooth playback without buffering.
What Apps Use Real-Debrid?
The most popular application is Kodi. However, almost all streaming applications can integrate real-time fragments to achieve smooth playback without buffering.
Do I Need a VPN with Real-Debrid?
Real-Debrid has its own security measures, it is always recommended to use a VPN when using Kodi or other streaming applications.
What Does Real-Debrid Do?
Real-Debrid is an unrestricted downloader that hosts files used for streaming media. Initializing real-debrid on Kodi or other streaming services will eliminate buffering.
Is Real-Debrid Free?
Real-Debrid is a subscription-based service that costs approximately $4.50 per month. Users will have the option to choose from 4 different subscription plans.
Conclusion:
Therefore, this is almost related to the settings of Real-Debrid Kodi. Now you can start exploring new streams to watch your favorite movies and TV shows in HD quality. I have been using Real-Debrid for a while. I hope you found this article helpful. If you have any questions, please feel free to let us know in the comments section below.