Many Indians are searching for alternatives to TikTok after the Indian Government banned TikTok. On the grounds of national security issues. After a deadly conflict between the two militaries recently, tensions between the two countries reached their highest level in decades.
According to the Ministry of Electronics and Information Technology of India that "Chinese apps are stealing user's data in an unauthorized manner and transferring it secretly to servers located outside India".
10 Best Alternatives Apps Like TikTok
We have created a list of 10 best alternatives apps of TikTok, which you can use to show some talents to your followers.
1. Mitron
Mitron is an Android application that has attracted much attention as TikTok's alternative. The application has recently developed and has 10 million downloads in the Google Play store. This number indicates that the application is becoming more and more popular, and therefore provides a good platform for creators.
If you are a popular TikTok creator, then you can also find your home on Mitron. Mitron provides most of the features that TikTok has, and provides a good platform for creating an audience.
Features of Mitron app:
It provides a simple user interface.
Its user interface is very similar to its competitor TikTok.
It is completely free.
Supported Platforms: Android
Price: Free
Click here to download from Play Store
2. Firework
Claiming to be the best platform for short videos, Firework aims to adopt TikTok. The reason why the app has attracted people's attention is a variety of videos, including travel, beautification, recipes, fitness, comedy, etc. Therefore, no matter what sets the tone for your interests, this video sharing platform can satisfy your interests with your own interests.
Just like TikTok, Firework also provides a fully personalized feed where you can watch videos that inspire your own fantasy. In addition, you can also bookmark all the videos you like and share them with friends and family.
Features of Firework app:
It helps to determine the goals of the customer rather than the goals of the brand and use this as the goal.
Its users can not only watch content on our decentralized network but also use exciting short videos to tell great stories
The feed of Fireworks Network embeds various types of partners to meet the needs of all tastes and people.
It has more than 400,000 creators worldwide, and it enables creators to make a living using storytelling skills.
Supported Platforms: Android & iOS
Price: Free
Click here to download from Play Store
3. Instagram Reels (IGTV)
Instagram has tested its TikTok competitor Instagram Reels in Brazil, Germany and France. Moreover, after TikTok was banned in India, the company quickly released the application in India. Instagram Reels is the closest platform to TikTok. You already have a large number of Instagram users and you don't even need to create a new account to use this feature.
Just like TikTok, you can use Instagram Reels to create short 15-second videos with lip-sync, effects, and more. You can use your own audio or select music from the app. Also, you can share scrolls in regular Instagram posts and stories & can go to our linked article to learn more about using Instagram Reels. We also compared Reels and TikTok, so please click the link to see its pros and cons.
Features of Instagram Reels app:
By sharing user-generated content, you can make your feed more authentic.
You can find photos and videos that resonate with fans on your desktop.
You can view all the mentioned or tagged Instagram posts and then add your favorites to the media library.
Supported Platforms: Android & iOS
Price: Free
Click here to download from Play Store
4. Byte
Although Byte may be relatively new on the market, it already has everything in it and makes TikTok stand out. Yes, you are not mistaken! For those who are not familiar, Dom Hofmann has created byte, and he has also developed Vine. At present, compared with TikTok's 15-second video time limit (or 1 minute if the uploaded video is a copy-by-time video), the byte can record up to 6 seconds of video.
But, just like its more famous competitors, it also has personalized feeds, notifications, and profiles. However, it lacks the blendability, augmented reality filters and transition effects that TikTok has. For the user interface, it is more intuitive and intuitive than the competition. To make a long story short, Byte may not be the current full-featured TikTok replacement product, but it is expected to dominate the entire market.
Features of Byte app:
Improve Audio Control.
Improve in Video Quality.
More than 2 million users.
Supported Platforms: Android & iOS
Price: Free
Click here to download from Play Store
5. Lomotif
Lomotif is another application that works perfectly with TikTok. Whether it's making amazing music videos or making eye-catching slide shows, social networking sites can attract the attention of many people, and the app looks good in many ways. But in the video editing department, Lomotif is better than many other competitors. You can use the app to easily crop, trip, and even copy clips.
As for music collection, Lomotif can shame TikTok thanks to millions of songs. More importantly, it also adds new songs every day so that you always have a series of beautiful songs to make great music videos. In addition to music, it also has animated stickers, a reliable collection of filters and effects, so that your arsenal will never be exhausted.
Features of Lomotif app:
You can use our built-in editor to adjust the movie to perfection.
Intuitive gestures allow you to choose the best moment as a video highlight.
Easily rearrange the clips to tell your story.
Import videos and photos easily from Instagram, Facebook.
Add title and text overlays to the video, these overlays will gradually disappear.
Supported Platforms: Android & iOS
Price: Free
Click here to download from Play Store
6. Chingari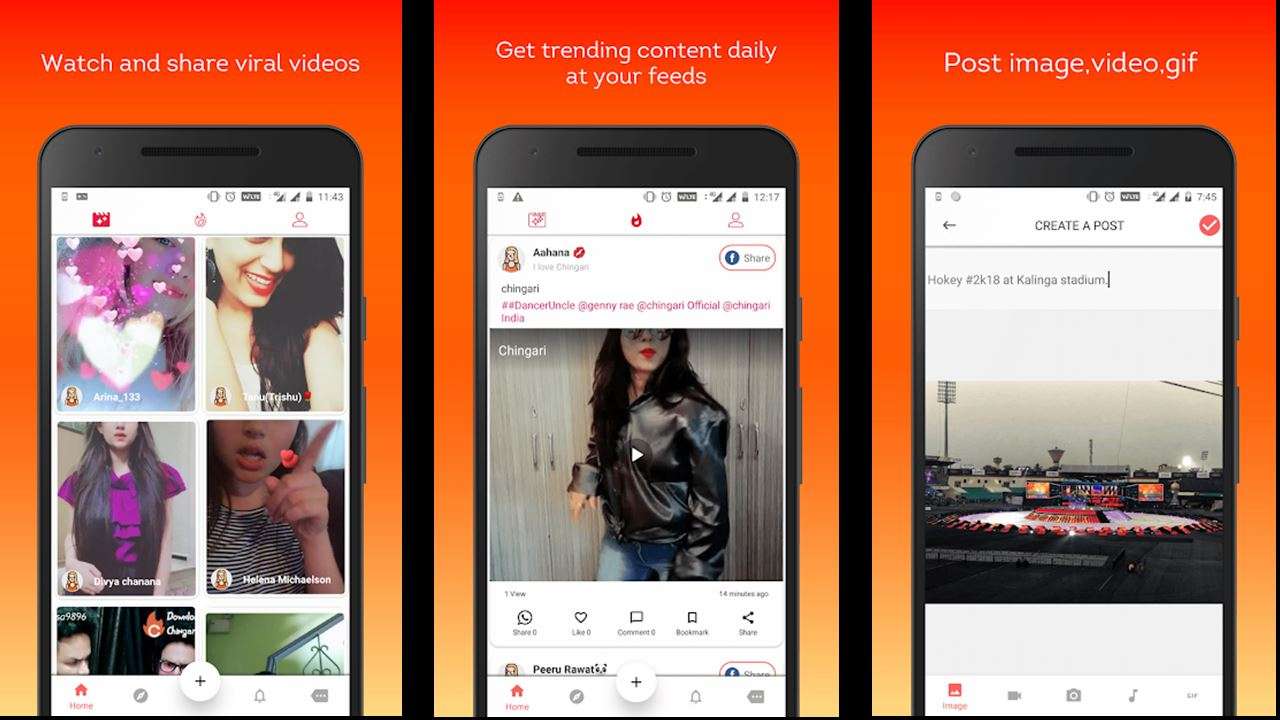 Chingari is a local application similar to TikTok, launched in 2018. The application has become very popular recently and has been downloaded 2.5 million times in a short period of time. In just 10 days, the number of downloads increased from 550,000 to 2.5 million. Talking about the app itself, TikTok users will feel at home here. Its user interface and feature set have all been inspired by TikTok. This means you can create videos without relearning the app.
Yes, compared to TikTok, the user base is insignificant, but the app is growing rapidly and is likely to reach new heights. I like that the application is available on Android and iOS platforms, so you can use the application regardless of the operating system of your smartphone. The advantage of Chingari is that it can facilitate the creation of content in regional languages. When the application is launched for the first time, a screen will appear allowing you to select a language.
Features of Chingari app:
Available in Multiple languages like English हिंदी বাংলা తెలుగు ಕನ್ನಡ मराठी ગુજરાતી ਪੰਜਾਬੀ தமிழ் മലയാളം.
Search for the videos you like, browse the feed, get creative, and share it with your friends and family immediately.
Supported Platforms: Android & iOS
Price: Free
Click here to download from Play Store
7. MuStar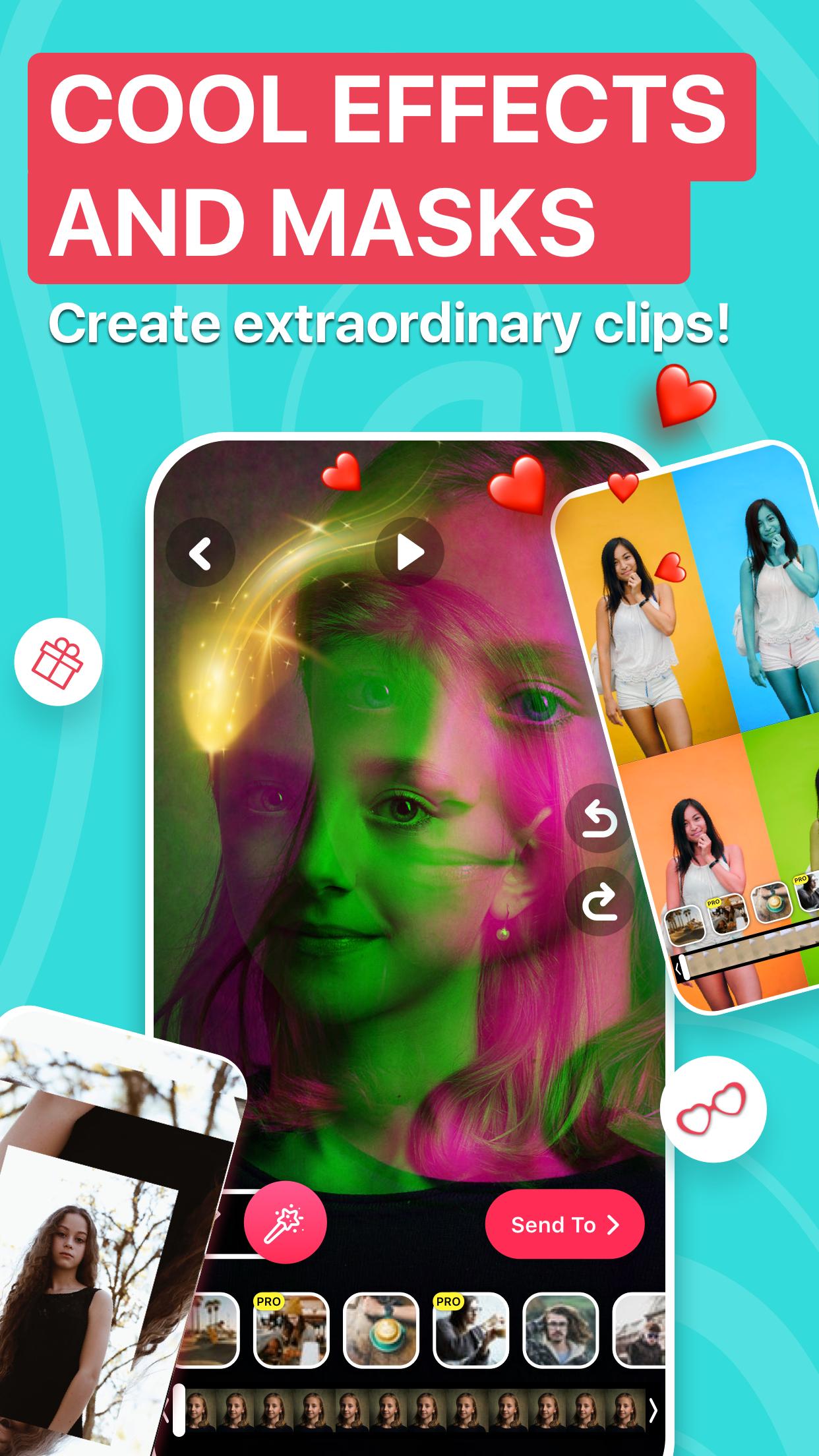 To make stunning music videos and immerse yourself in lip-synch music battles, MuStar can never go wrong. If there is a fierce battle between TikTok and MuStar for song collection, then the latter may prove to be an out-and-out winner. Therefore, if you always want to have a huge database of songs to choose from, then I suggest you consider this video editor.
As for video effects, I think MuStar is equivalent to TikTok. But unlike the video platform owned by ByteDance, MuStar has a very intuitive user interface that allows you to browse videos smoothly. Overall, it is a good alternative to TikTok, and I bet you will love it!
Features of MuStar app:
Glitch photo editor with photos newly launched in 2019.
Glitch making application with Vlog music.
Speed up video playback or add slow motion.
Quickly rotating tool for fault editing.
Crop and export in HD quality.
Create cool videos with stickers to surprise fans and friends.
Professional music video maker with songs and effects.
Merge video clips to make a video, edit lip-sync movies with music and photos.
Supported Platforms: Android & iOS
Price: Free
Click here to download from Play Store
8. Funimate Video Musical Editor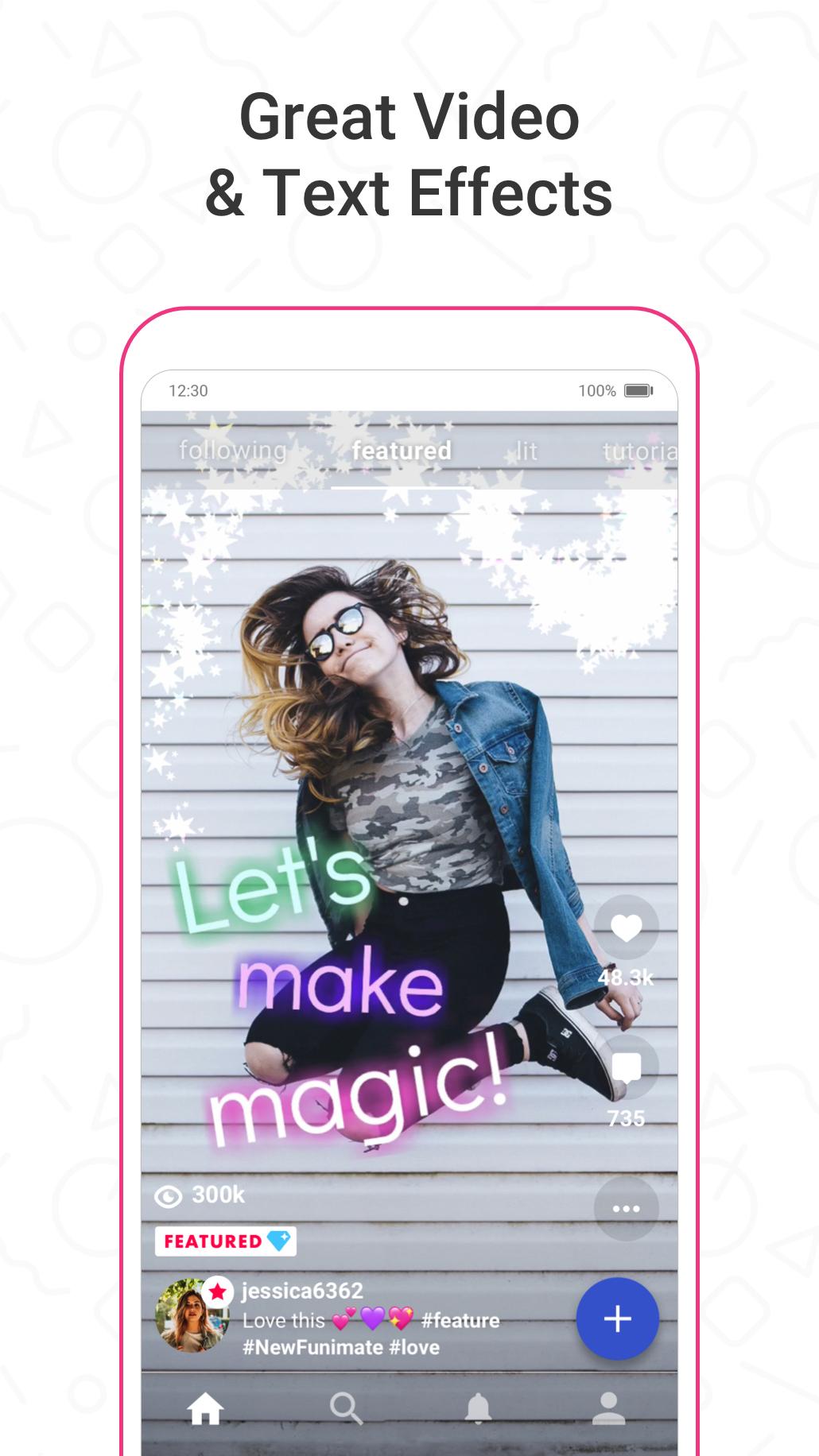 Funimate has striking similarities with TikTok and is a ready-made TikTok replacement. In addition to having a growing collection of effects and filters, the app also has more efficient video editing tools. Therefore, if TikTok seems easy for you when it comes to video editing, Funimate can provide some tools to make your lip sync video more stylish.
Regarding the user interface, there is almost no choice between TikTok and Funimate. Like TikTok, it also provides a completely personalized video feed, and you can browse various recommended videos according to your preferences.
Features of Funimate Video Musica Editor app:
Share Videos Privately
Make Video Loops
Edit and Crop Short Videos
Video Merger, Cut & Trim
Add Emoji, Stickers & Text to Videos
Add Music to Videos
Create Your Own Effects
Add Cool Video Effects
Supported Platforms: Android & iOS
Price: Free
Click here to download from Play Store
9. Dubsmash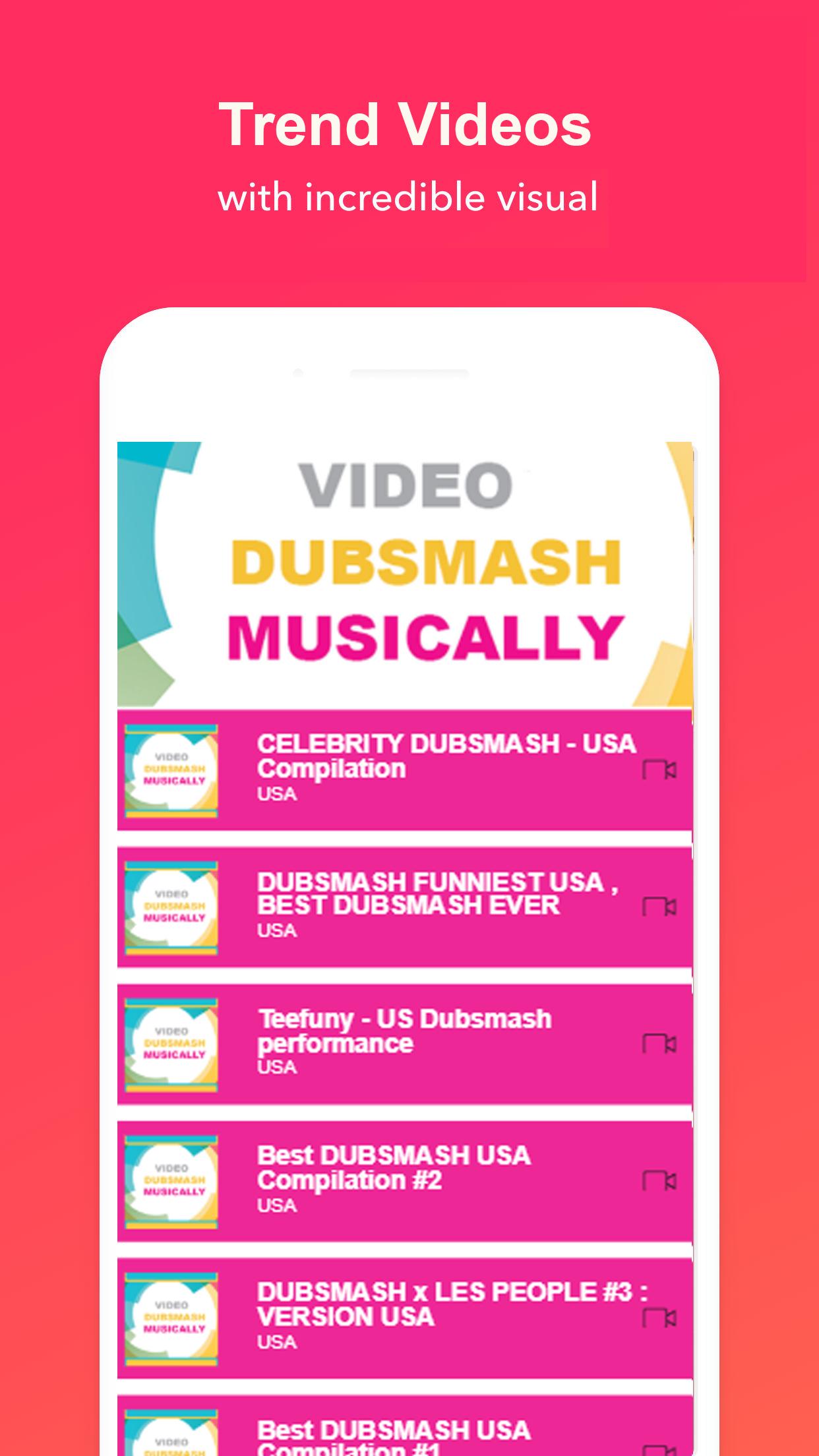 Every time I try to operate Dubmash by hand, the video-sharing platform leaves a deep impression on me. Moreover, the huge trending sound library and music clips make it stand out. So, just in case you are not satisfied with TikTok's track collection, Dubmash maybe your ideal replacement. As the company continues to add new sounds every day, you will always be able to experience exciting music.
Although Dubmash may not have as many effects and filters as TikTok, you can rely on the former to let you beautify your editing with selected effects and professionally designed filters. As for the interface, it looks better and more vivid than TikTok.
Features of Dubsmash app:
Find popular music in videos
Take part in the dance challenge or start to challenge and share trends
Lip sync to your favorite songs and quotes
Record a new voice in your profile for others to dub
Share videos to Instagram, WhatsApp, Snapchat, etc.
Supported Platforms: Android & iOS
Price: Free
Click here to download from Play Store
10. Triller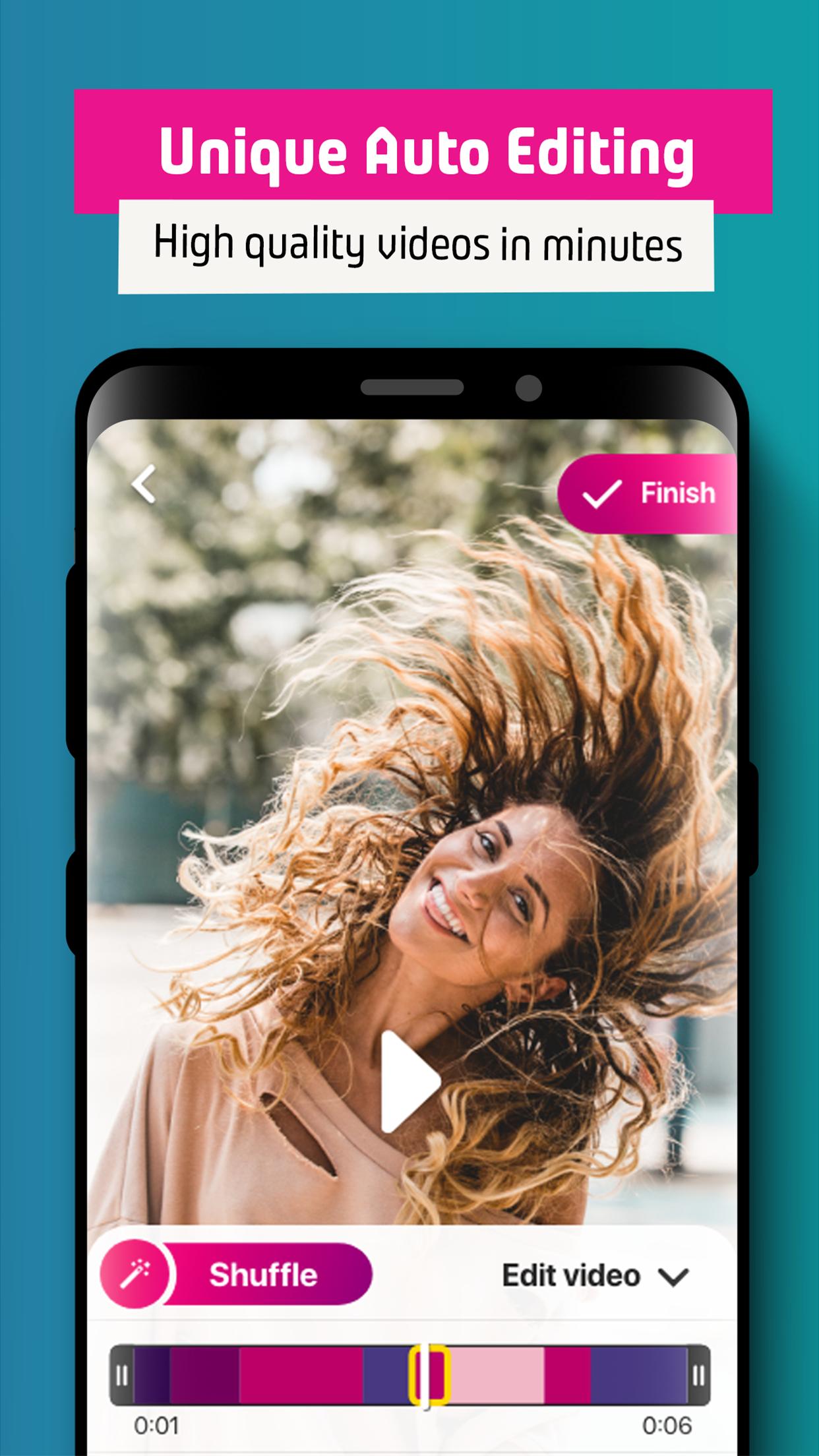 Triller is currently one of the best applications that can be used to replace TikTok. Just like TikTok, Triller is a social video platform that allows you to create creative videos. With Triller, you can create professional-looking videos and share them with fans in a few seconds, it has all the features expected from TikTok alternative products.
You can create great music videos, participate in trend challenges, use filters, emojis, and drawings, collaborate with friends, and more. The platform is popular among celebrities such as Justin Bieber, Rita Ora, Kevin Hart, and others. Therefore, you will get a lot of exposure here.
Features of Triller app:
Share video via Instagram, Twitter, Facebook, text, email, or save to camera roll.
Work with friends in the group or friends next door.
Access popular tracks or your own music from the library.
Show the best results with more than 100 filters, and personalize your videos with text, drawings, and emoji.
Create professional-looking videos in minutes with our unique automatic editing algorithm.
Supported Platforms: Android & iOS
Price: Free
Click here to download from Play Store
Conclusion
Using TikTok alternatives to make short music videos is an interesting process because each of the apps introduced in this article provides powerful video editing tools that allow you to be creative. Which app are you using to create music videos? Leave a comment below and let us know.